2018 12 13 - 2019 02 24
A Colleague From Another Tribe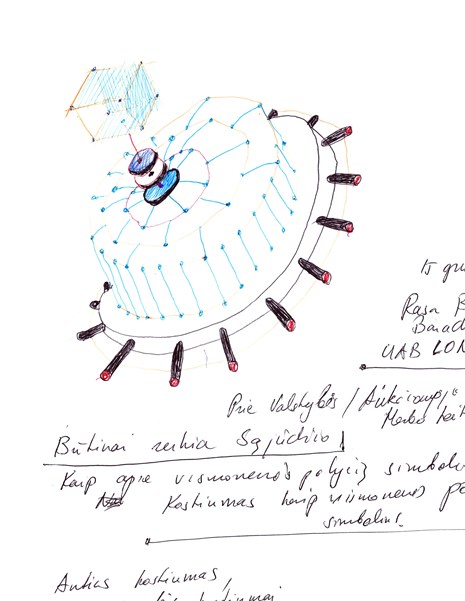 A Colleague From Another Tribe
A Colleague From Another Tribe
Artist Meets Entrepreneur
Collaboration between an artist and an entrepreneur is not entirely novel to the 21st century. Conventionally, this exchange is perfectly captured in the figure of the art-loving businessman who collects artwork or sponsors art institutions. Today, creative industries are the new, and increasingly popular model, for collaboration between artists and entrepreneurs. The model appears to thrive in aiding the development of activities, as proven competitive in today's world. And yet, despite the collaboration models, both old and new, art and business clearly are two worlds apart - despite occasional convergences they still remain relatively unfamiliar to each other.
A COLLEAGUE FROM ANOTHER TRIBE: artist meets entrepreneurproject is hence designed to expand the available practices of collaboration between artists - representing creativity - and businessmen - representing entrepreneurship - by urging them to try and look at each other by the casting aside of conventional stereotypes. Throughout the course of the project, young Lithuanian artists encountered a number of different entrepreneurs: startups that had impressed the world with their new ideas, big established enterprises, small business owners, as well as, those whose business ideas have not worked out.
Talks with these entrepreneurs initiated artwork and the businessmen became characters within and inspirations for works of art. Their involvement took on different forms: as direct participants or 'conductors' of performances; as a resource of business oriented concepts to be used in developing work; and as doodle collaborators whose notes became part of a bigger artwork. Further, the exhibition complicated popular stereotypes of the entrepreneur as someone who is active and good at presenting themselves. This was achieved by presenting different sides of the entrepreneur: the successful and creative character who works on innovations; the vulnerable character; the comic old-school agent; and the person who has been tossed by the winds of fate.
Artists: Miglė Anušauskaitė, Viktorija Damerell, Ernestas Parulskis, Andrej Polukord, Austėja Vilkaitytė
Curators: Jelena Čerkasova, Eglė Mikalajūnė
Designer Laura Grigaliūnaitė
Partners: Startup Lithuania, Employment Service under MSSL, True Insight Lab, Telesoftas, Vinted, Galerie Uberall, EMKO
Media sponsors: Verslo klasė, lrytas.lt, Imparat
Sponsors: Vilniaus vartų Art Apartment, Exterus, Imaparat
The project was partly financed by Lithuanian Council for Culture