2018 07 13 - 09 30
Lithuania. London. 1968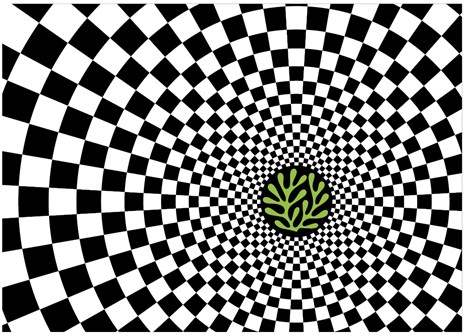 Lithuania. London. 1968. The Odyssey of Lithuanian Design
The Story of One Pavilion
Lithuania. London. 1968
The Odyssey of Lithuanian Design
In August 1968, a pavilion that showcased the achievements of Soviet Lithuania in the fields of culture, art, science and industry was presented at the Earls Court exhibition centre in London. Although it was one of the USSR's propaganda-infused events in the West at the height of the Cold War, Lithuanian artistic and industrial products displayed all the signs of a contemporary national culture.
Young architect Tadas Baginskas developed a pavilion concept that combined Lithuanian ethnic symbolism with minimalist pro-Western design solutions. Algimantas Stoškus constructed a kinetic stained-glass piece calledVilnius, Capital of Lithuaniaaccompanied by Feliksas Bajoras' avant-garde electroacoustic music. And Antanas Kazakauskas designed a graphically bold catalogue with a cover adorned with the Lithuanian pavilion logo bearing the symbol of a rue branch, created by Vaidilutė Grušeckaitė.
The Lithuanian artists who then enjoyed an opportunity to venture beyond the Iron Curtain for a month recall not only London's vibrant urban life and arts scene, but also an unexpected development to the exhibition in its very last days. In late August, Soviet tanks invaded Prague, and calls for shutting down the exhibition altogether were voiced during protests in London. Due to these circumstances, the Lithuanian pavilion did not receive proper acclaim at the time, yet surviving witnesses' accounts and artefacts make it possible to take a fresh look at this story 50 years later.
Artists and designers, presented in the exhibition: Tadas Baginskas, Ginta Baginskienė, Feliksas Bajoras, Vaidilutė Grušeckaitė, Antanas Kazakauskas, Rimas Sakalauskas, Algimantas Stoškus
Curators: Julijus Balčikonis, Karolina Jakaitė
Exhibition lenders: Lithuanian National Museum, Martynas Mažvydas National Library of Lithuania, Lietuvian Central State Archives, Lietuvian Composers' Union, Lithuanian National Radio and Television, Tadas Baginskas, Dalia Stoškutė, Julijus Balčikonis, Vaidilutė Grušeckaitė, Karolina Jakaitė, Antanas Kazakauskas, Vytis Ramanauskas
Exhibition design: Julijus Balčikonis, Aleksandras Kavaliauskas
Graphic design Laura Grigaliūnaitė
Organizer: Lithuanian Art Museum / National Gallery of Art, Vilnius
Partners: Publishing house LAPAS, Design Foundation, Vilnius Academy of Arts
This project was partly financed by the Ministry of Culture of the Republic of Lithuania and the Lithuanian Council for Culture