Virtual reality animation 'Trails of Angels'
The film director Kristina Buožytė's film 'Trail of Angels' is a virtual reality (VR) animation. According to its author, it is a tribute to Mikalojus Konstantinas Čiurlionis, the forerunner of multimedia art and one of the pioneers of abstract art in Europe.
With the music of Mindaugas Urbaitis and Čiurlionis himself playing in the three-dimensional space, the viewer's acquaintance with 60 paintings by the famous Lithuanian artists -- one well-known and the other less so -- begins. The plot, which combines Čiurlionis' works and the beings of his works, invites the viewer to travel around the magical world Buožytė has created and to meet the characters of the paintings and their environments. Having embarked on a journey as a human being, the viewers will soon realise that they are not so far away from an angel, exploring the states of life and death and merging with the universe. Some of Čiurlionis' paintings are currently exhibited in the international exhibition 'Wild Souls; Symbolism in the Art of the Baltic States' at the National Gallery of Art. The installation 'Trail of Angels' can be seen as an interactive interpretation of these works.
Mikalojus Konstantinas Čiurlionis (1875-1911) was a composer, artist and cultural figure who occupies a special place in the history of Lithuanian art. His oeuvre demonstrates the blurring of the boundaries between different art forms in order to create a new, unique world based on cosmology.
The short animated 360-degree VR film 'Trail of Angels' was presented in the competition programme of the 75th Venice Film Festival 'Biennale college cinema - Virtual Reality' in 2018. The project won the Lumen Prize for Art and Technology in 2019.
Children up to 12 are not allowed to use VR headsets.

Ticket price: 10 Eur.
50 % discount applies to pupils, students, and seniors.
People over 80 and disabled are free of charge.

Film duration: 20 min. Screenings take place every half an hour.

Tickets can be purchased through "PaySera" or at the NDG ticket office.
After purchasing a ticket at the NDG ticket office, you may need to wait in a queue.

Tickets in advance can be purchased here:
https://bit.ly/2DUxopQ

Duration: 20 min. Installation consist of 4 VR stations. One station can be used by one person at a time.
Director: Kristina Buožytė
Creative producer: Vitalijus Žukas
Production: OKTA, 'Natrix Natrix' and 'Asterman'
Architecture: Mindaugas Reklaitis
Graphic design: Laura Grigaliūnaitė
Organised by The Lithuanian National Museum of Art; National Gallery of Art; OKTA
The project is funded by the Lithuanian Council of Culture; Lithuanian Film Centre; Telesoft, Nebula
NGA
2020 09 06

11:00 - 19:00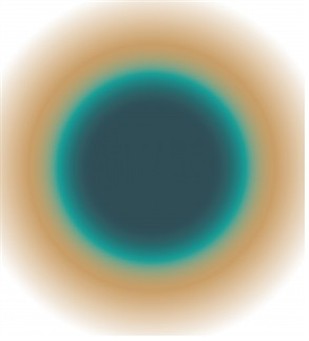 National Gallery of Art presents a virtual reality film 'Trail of Angels'.