One Day After the Other
One of the good things about life is that it changes, all the time; good or bad, nothing seems to last forever. Together, we practice understanding the positive aspects of each day, as well as going through the challenging moments. We will make paintings, drawings, and we'll take our time to look closely at the paintings in the museum. Using our imagination and writing down our thoughts will help us reflect on our day and let go of unwanted feelings. We will practice being present, time is now.
A notebook will be our souvenir to carry this exercise to our next day, and the one after that.
Sevda Khatamian, born in the summer of 89, Tehran, Iran. In 2008, she moved to Ankara, Turkey, to study Graphic Design in Hacettepe University. She moved to Istanbul to follow her practices as an independent artist. After eight years of living in Turkey, she was obliged to journey again, move out of Turkey in order to find someplace that could be called home. She's been traveling as an artist-in-residence since 2016 for most of the time, staying in different countries for long periods to better understand the area's culture and locality. At the moment, She's based in Vilnius, Lithuania, to collaborate on a collective project.
More about the artist: http://sevdak.com/
The workshop is for 10-12-years old children.
The workshop wil be held in English and Lithuanian. The artist also speaks Turkish, Farsi and Azeri.
Participation is free of charge.
Registration: https://forms.office.com/e/aMYN4PGkMy
Photo: An artwork by Sevda Khatamian
The event is sponsored by EU programme "Creative Europe"
NGA
2023 03 18

12:00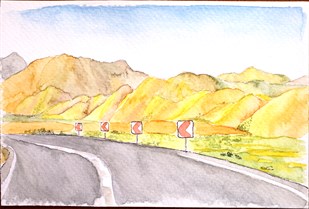 A workshop for 10-12-years old children by the Iranian artist Sevda Khatamian.