Screening of project "Litium"
For the only time in Lithuania, Swedish filmmaker Peter Östlund will present his video artwork Litium (Eng. lithium). The project, dedicated to Ukraine and accompanied by live music, will take place on Thursday, 29 June at 8 pm at the National Gallery of Art.
What happens when what we see is going on slowly and less dramatically than we are used to? Some people get bored. If the inner pace is high, it is difficult to adjust, but after a while one slows down, the mood and the flow of time change. The meditative Litium artwork challenges audiovisual production providers who seem to be trying to "feed" the viewer with as many quickly changing images as possible. In most episodes of the film, the camera moves continuously in slow motion. Thus, the experience can be similar to sitting on the shore watching the waves. The gentle movement of the scenery suppresses noise and anxiety, the shoulders relax, and the mind gives way to an aesthetic experience.
This project is dedicated to Ukraine, whose people and nature are particularly suffering these days. Art, in this case, may serve as one of the ways of reflection, because war knocks people back, and it is not only homes that have to be rebuilt from scratch, but also the fragile ecological relations between people, between humans and nature.
When asked about his work, the artist himself says that lithium evokes a double association,"It is the metal of the future that can slow down the catastrophe of climate change, and it is also a medical drug used to treat people suffering from severe depression. The film aims to give the audience a moment of meditation. It is like a visual journey from darkness to hope."
Peter Östlund has been working in the field of video art for several decades, during that time he has cooperated with Netflix and HBO, as well as created video art for museums and galleries. He lives in the Swedish countryside in a house he built himself, so he uses and creates images from nature in his visual language.
The slow, drone-filmed sequence of Litium will be accompanied live by Peter Frykholm (viola da gamba), who has come to Lithuania especially for this event.
More information about the artist: https://www.peterostlund.com/
Trailer of the film: https://vimeo.com/733213247
Duration 30 min.
Participation is open and free.
NGA Auditorium
2023 06 29

8 pm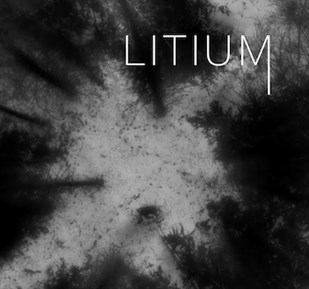 Moving landscape pictures. Swedish artist's project Litium presented in Lithuania.